
VIA .json Loading
VIA .json Loading Guide
Occasionally a keyboard has support for VIA, but has not yet been added into the official VIA database. To get around this, a .json can be used to give VIA the data needed for remapping.
---
Links for this guide
Keebs RGB PCB .json

If you are using this guide for a different PCB, you will need the .json for that specific keyboard
---
Step 1: Open VIA
Open VIA
On the top right of the VIA interface, press the settings tab
Toggle the show design tab
Click the new design tab, and load in the .json you downloaded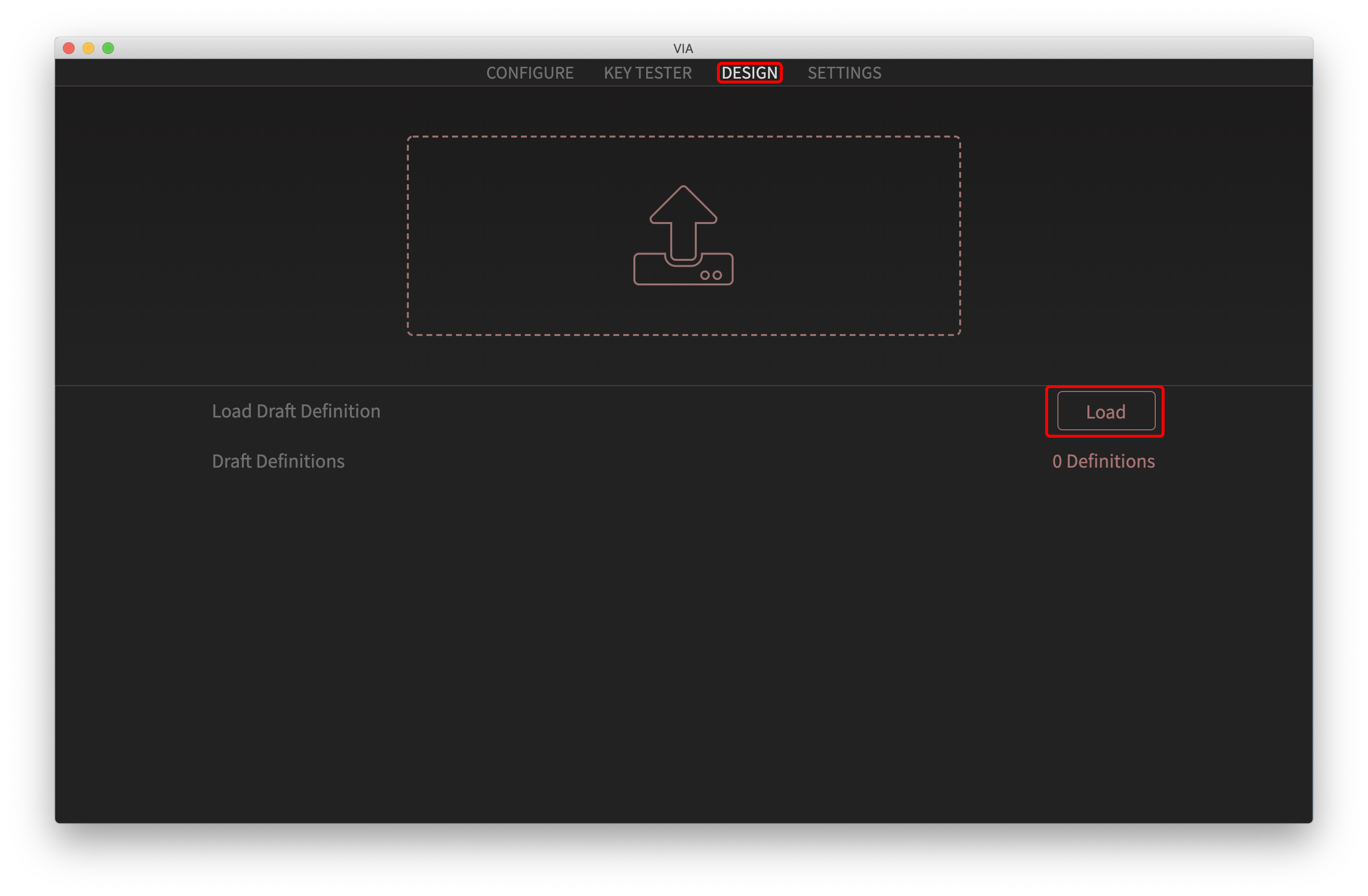 Step 2: Load the .json - Once the file has been selected, open it in VIA. - Your page should now look like this: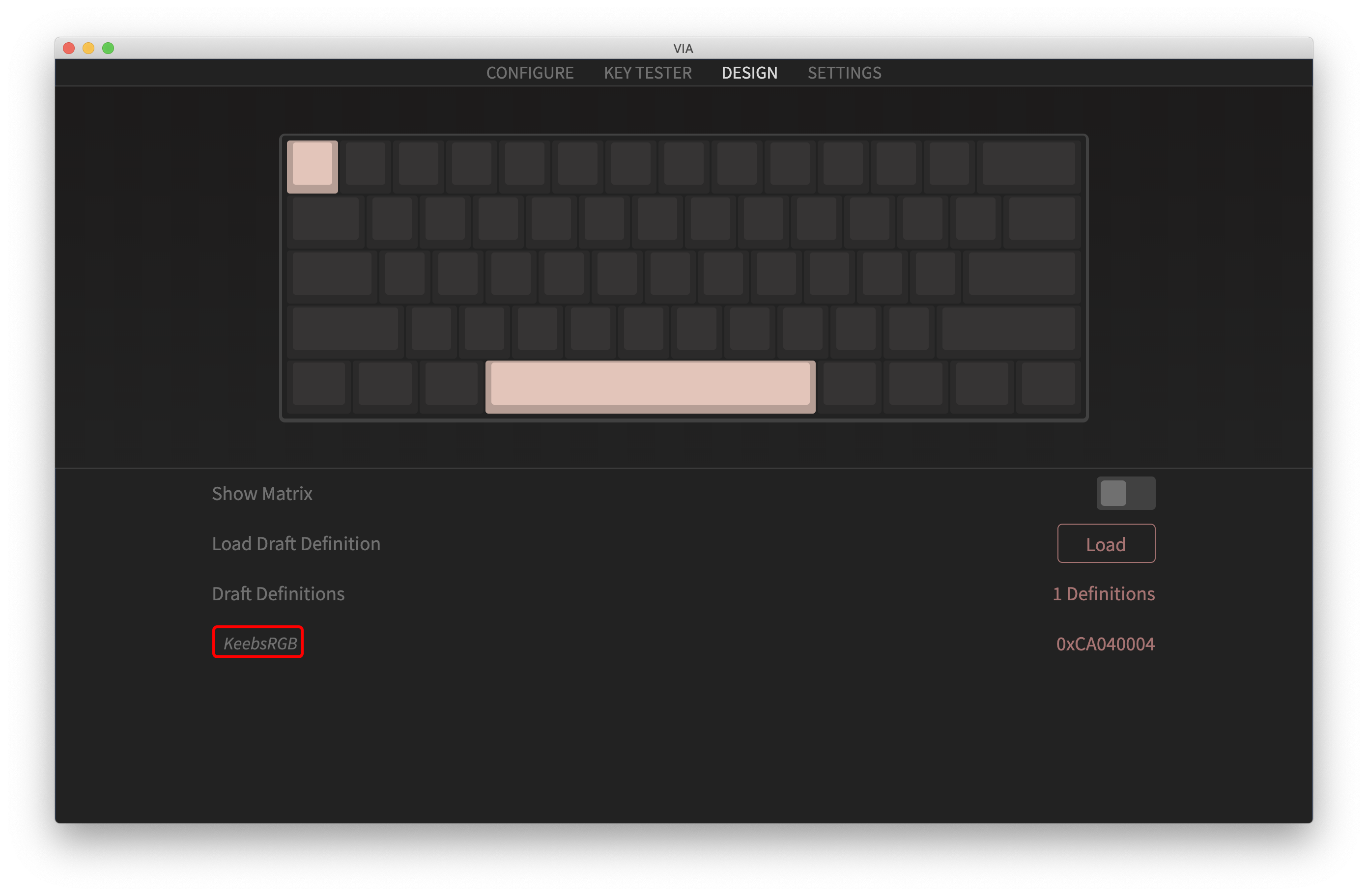 Step 3: Click the configure tab in the top left
Once the .json has been loaded, click the configure tab and you should see your keyboard with the correct keymap
You are now ready to remap your keyboard!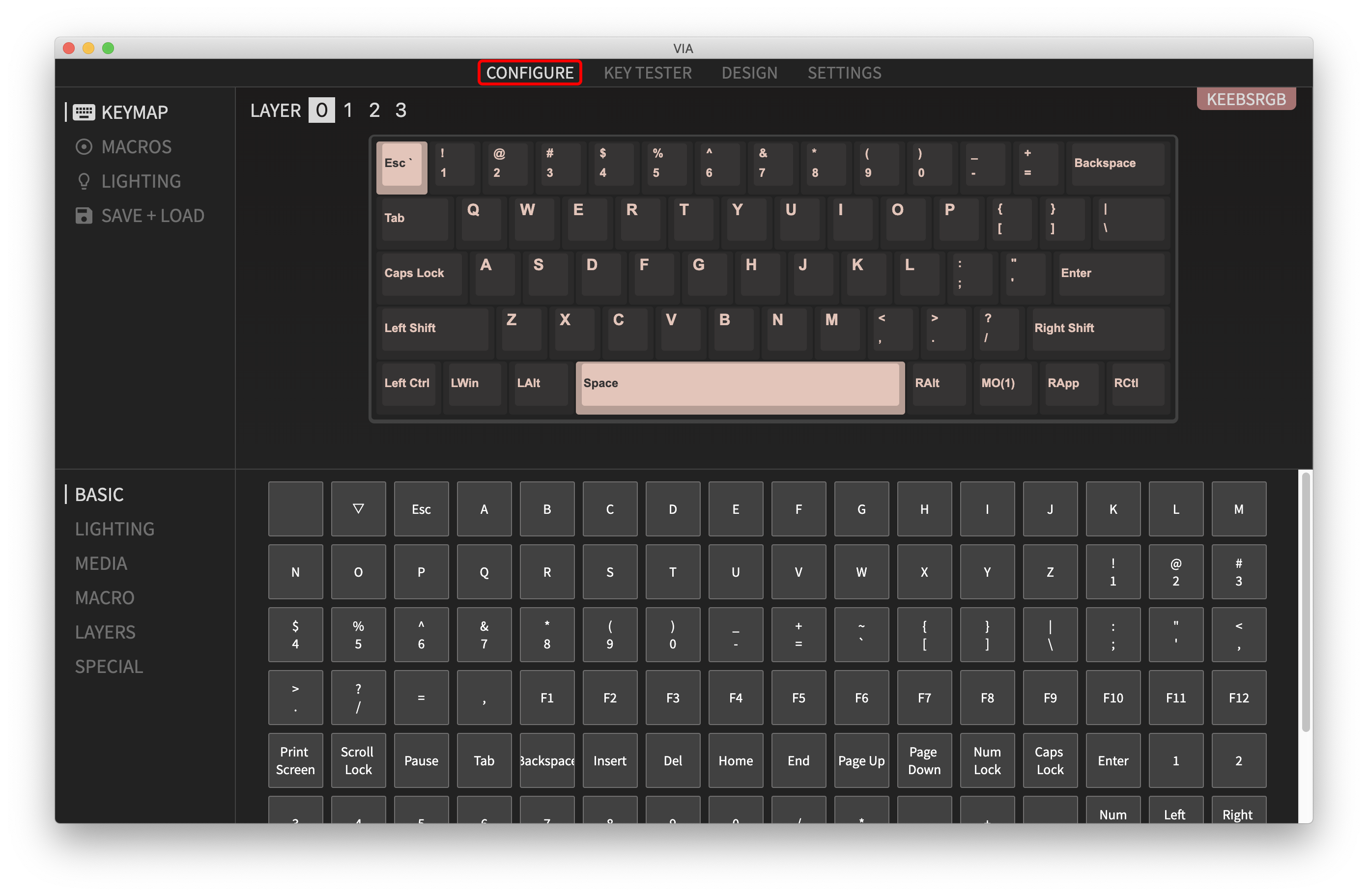 Bonus Steps
To view different layers, click on the layer button in the top left of the interface to navigate between all your layers. You can only view one layer at a time.
To change lighting effects and colors, click the lighting tab in the bottom left of the interface.